Long-time partner Whitehaven Coal has upgraded their workforce management suite with the latest Pegasus products.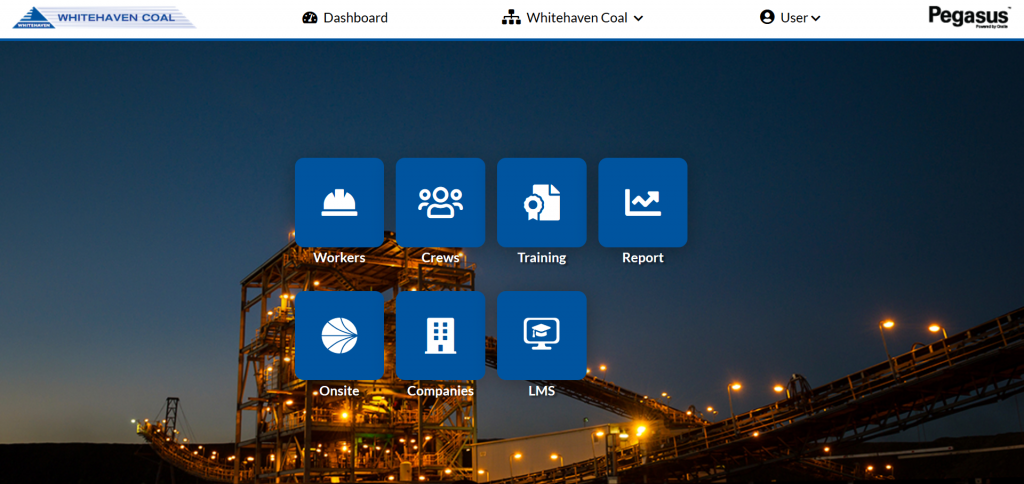 It's been a big week for our partner of a decade, Whitehaven Coal, the leading coal producer in North West NSW.
Whitehaven operates five mines; four open cut at Maules Creek, Tarrawonga, Werris Creek and Sunnyside and one underground at Narrabri.
With a large workforce and safety their priority, it was always going to be a major transition to the latest Pegasus products for Whitehaven Coal.
Pegasus presented to Whitehaven contractors at their forum to explain the upgrades and how these products would improve their experience of managing safety and compliance on site.
This week's transition sees Whitehaven Coal now utilise:
The upgraded Whitehaven business and worker compliance systems are faster and more intuitive.
New features make these systems more user-friendly. They include:
logical and intuitive process flow with fast system selection and transition times
a colour signalling system to view the status of each user and company, including the status of competencies, insurances and licences, and subscriptions
a dedicated company, worker and user area to view and update details
site selection functionality for easier association of workers
a more intuitive search functionality to find the worker and role faster
a multi-checkout function, to checkout multiple registrations at once
a complete role history function, to view all roles a worker holds or is working towards
Pegasus Gateway for simple and time-saving one username and password access to Pegasus products
Worker Portal a special portal for workers to manage their own profiles, saving time and allowing workers to share the responsibility for their safety and compliance on site.
Client Portal an improved way for Whitehaven stakeholders to turn the insight in their Pegasus solution into action:
Powerful search tools to quickly find workers
Ability to switch between realms and sites with a single click
Navigational tools to keep track of the scope of the user
Ability to rapidly switch between modules
Intuitive worker profile interface, responsive on any device
Common status bars to track the progress of roles, competencies, and other key requirements
An advanced training module, to create, set and deliver important safety training events to workers
Mobile Application – Onsite Mobile App to check compliance, log workers in and out, and monitor fatigue right from a mobile device.
We are proud to offer our valued partner, Whitehaven Coal, these benefits, and grateful for their partnership during the preparation and delivery of this transition.